Slovakia is visited especially by tourists from the neighbouring countries.
Their close geographical location and our small area predetermine the method of their transport to us,
where a car highly prevails over a train, a plane or a ship.
Therefore the motorway is the main entrance door.
THE INFORMATION AND SALES POINTS WELCOME VISITORS TO SLOVAKIA JUST AFTER
THEY ENTER THE COUNTRY
AND THUS THEY MAKE
AN UNFORGETTABLE IMPRESSION
ABOUT OUR COUNTRY.

They bring the first information about the most interesting things which could be found in Slovakia and how to get to them as safely as possible. Our premises provide space for wide presentation of Slovak attractions and of the activities in their surroundings.
Cultivated area for customers
It is important for us that customers feel good at us and they will remember us well, and that in the end they will be leaving with the feeling that they want to come back again. We are persuaded that not only top-quality services but also the atmosphere they are provided in is very important. Therefore the premises and surrounding in modern design, quality sanitary facilities and new parking areas completing the atmosphere and providing short rest at the Slovak borders are part of the sales points.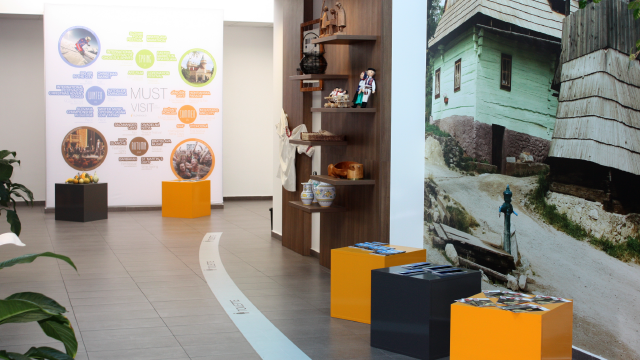 Nice staff when buying a vignette
A vignette, which is provided electronically, is necessary when entering our country. Short registration, fully provided by helpful staff for our customers, is required for buying it. All our employees have taken a customer-oriented training, they can speak a foreign language and they are dressed in the corporate colours of our company. Of course we care about the growth of our services, therefore also the quality and behaviour of our employees are tested by service quality tools on a regular base.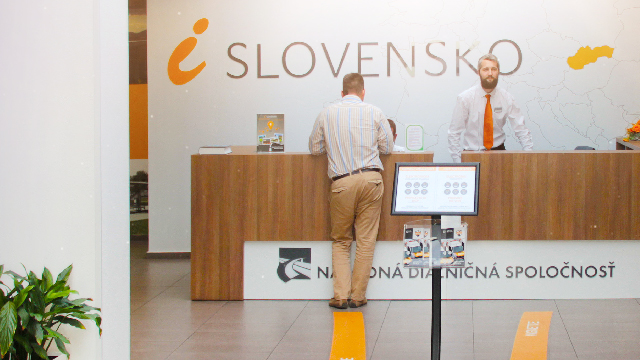 Information about Slovakia is a matter of course
Every visitor welcomes the information about the conditions and possibilities of staying in our country. We provide information about transport to a specific destination on our roads, about safety and statutory obligations of a motorist in our country and of course about beauties of our homeland and possibilities for relax, accommodation, culture and sport.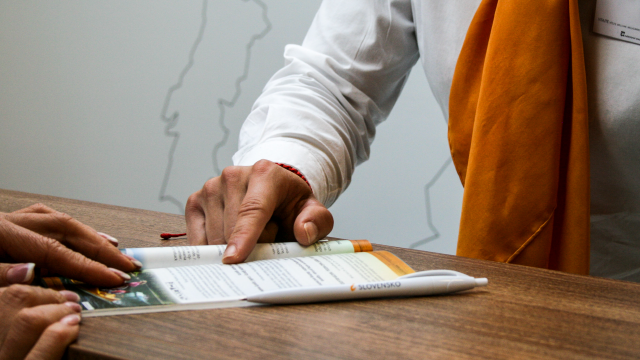 Brand
iSLOVENSKO

Our company provides tourists with a possibility to move quickly and to travel on motorways, which are charged. In addition to the corridor which we provide to motorists, we would like to bring also information about our country and create other values for the country. Therefore we have created the brand iSLOVENSKO, which involves all these attributes. We sell motorway vignettes, we inform about tourist attractions in our country and, last but not least, we make perfect first impression at the entrance to our country. The information and sales points at border crossings and promotional media with tourist contents are the home points for presentation of the brand iSLOVENSKO.