mobile app
HELP ON MOTORWAY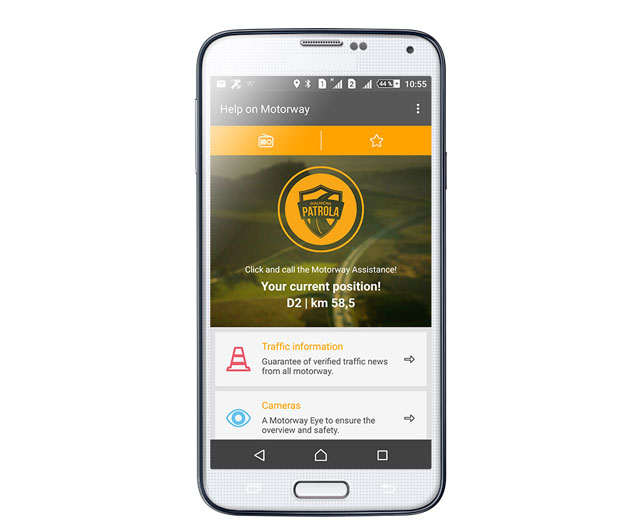 Mobil app Help on motorway
serves to call Help on motorway (Motorway patrol) by phone or SMS with exact location of motorist´s position.
It records up to date traffic restrictions coming directly from Central operation workplace immediately after the accident. It also offers possibility of having a break through optimum choice of rest areas with appropriate services for driver. Useful enrichment of traffic information is tourist attractions within Slovakia that driver may use on their journey.
All useful contacts, up to date news of traffic and information of charging fill up whole application to ensure higher traffic safety on motorways.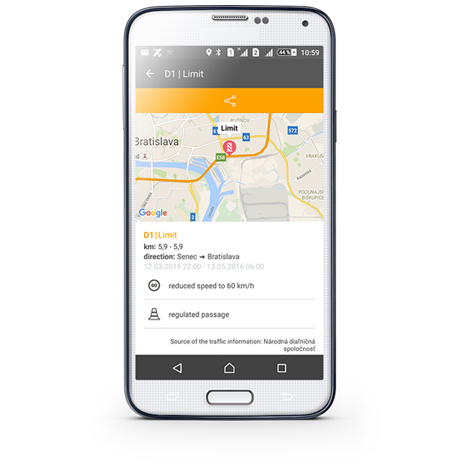 TRAFFIC INFORMATION
Guaranteed traffic news from all sections of motorways. You can find the traffic restrictions on your route and their explanation in the map.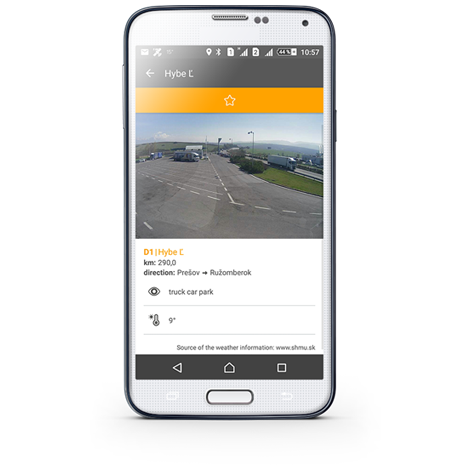 CAMERAS
Motorway eye to ensure visibility and safety. Details of parking on rest areas and up to date traffic.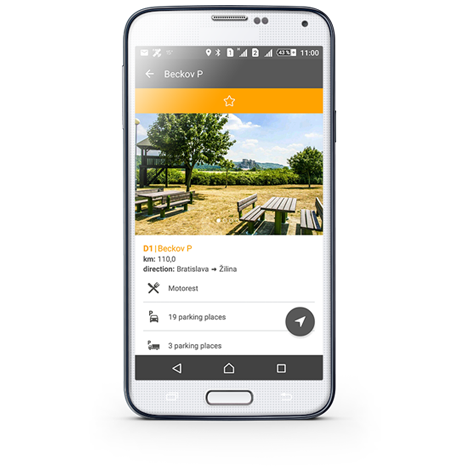 REST AREAS
Best places to refresh for another journey. How it looks like and what you can find on a rest area.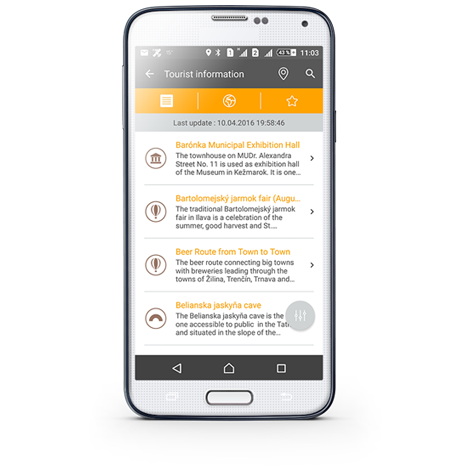 TOURIST INFORMATION
The most attractive tourist sites in Slovakia within reach. For your spontaneous as well as planned travelling.
DOWNLOAD THE APP
HELP ON MOTORWAY

for Android and iOS to your mobile and travel safety with pleasure!